Cuisine Style: Tamilnadu | Cooking Time: 35 minutes | To Serve: 4 | Take with: Pickle, all chips varieties | Type: Lunch or Dinner
Ingredients
Rice -2 cups [boiled]
Grated Coconut-1 cup
Mustard seeds- 2 tsp
Urad dal - 1 tsp
Bengal Gram-1 tbsp
Black pepper - 7
Green chillies-3 slit
Ginger- 1 inch smashed
Cashew Nuts-1/4 cup
Ground Nuts--1/4 cup
Curry leaves-few
Asafoetida a pinch
Oil-1 tbsp
Coconut oil - 1 tbsp
salt- 1 tsp
Preparation
Boil the rice in less water, spread over the plate to cool.
Heat pan, pour oil then add mustard seed and let it splutter.
Then add Bengal gram, urad dal, green chillis, turmeric powder, roasted ground nuts, cashew nuts, asafoetida, ginger and curry leaves one by one.
Add grated coconut and salt mix well
Add boiled rice and mix well.
Sprinkle coconut oil mix well then cut off heat. serve hot
Note
Without coconut milk, cashew and ground nuts this recipe can be prepared.

How to make Coconut Rice- Step by step procedure & pictures
Seasoning with mustard, urad dal & bengal gram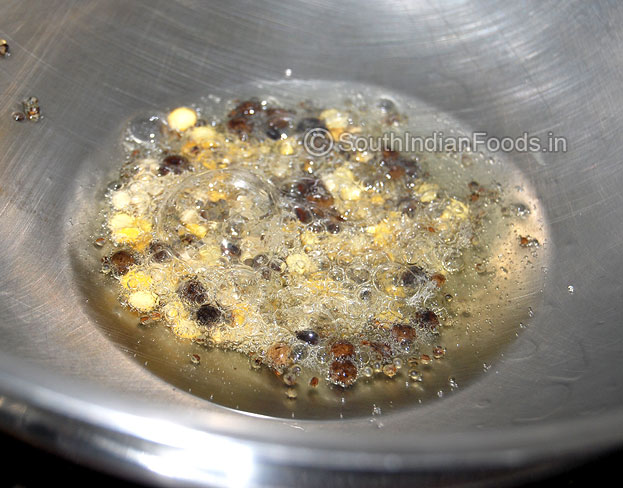 Add peppercorns[Black pepper] & ginger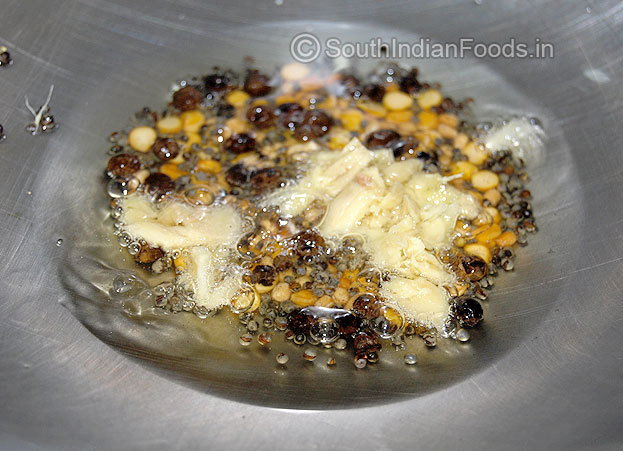 Add peanuts, green chilli & asafoetida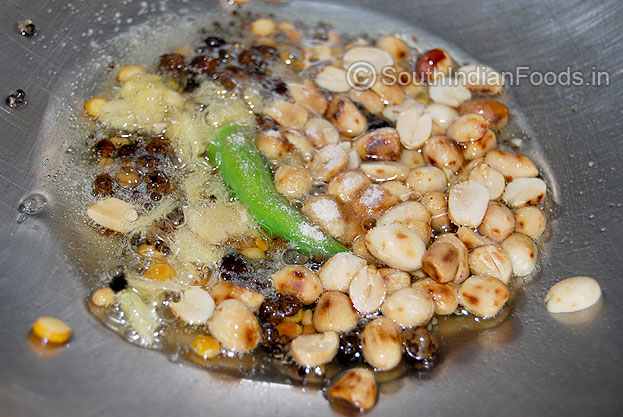 Add Curry leaves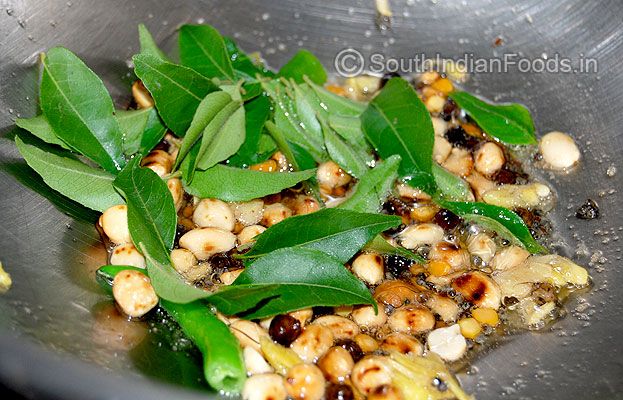 Add grated coconut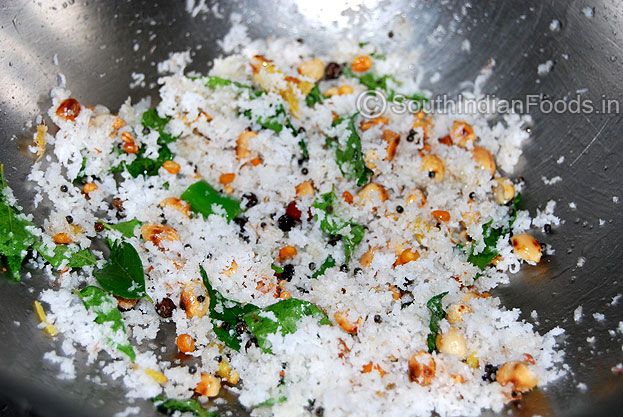 Add boiled rice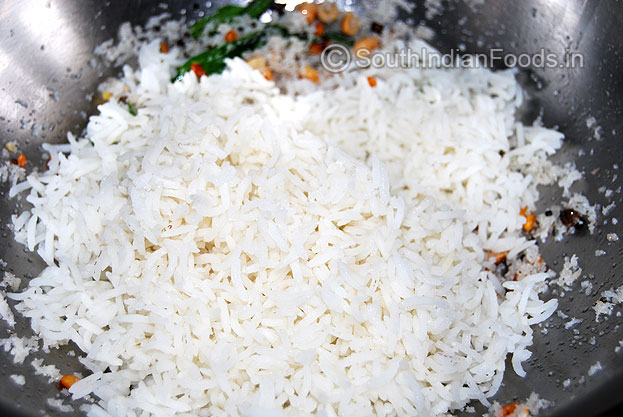 Add salt & coconut oil mix well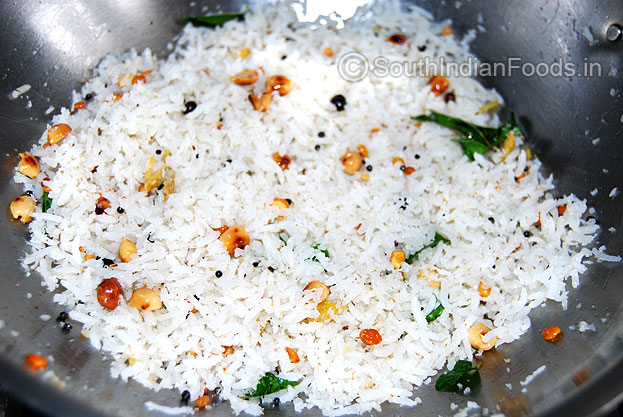 Coconut rice is ready to serve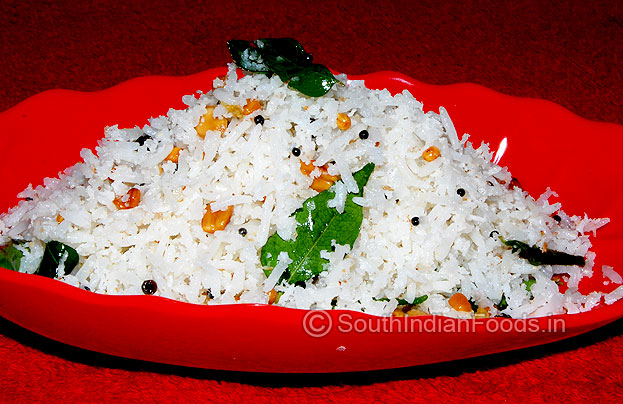 Coconut rice in leaf serving bowl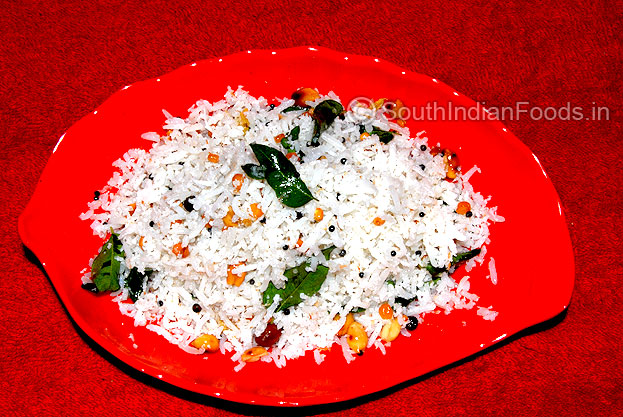 Tip
Add 2 to 3 drops of lemon juice to get different flavour.
How this Coconut Rice recipe is Unique?
Boiling the rice with coconut milk brings the rich aroma of the rice..
You may also like these recipes